This is a Sponsored post written by me on behalf of Pier 1 for SocialSpark. All opinions are 100% mine.
Now that spring is here I am so excited because it means warmer weather and time to hang around outdoors. I am an outdoorsy kind of person and if  I could spend most of my time outdoors every day I would. I am so glad Pier 1's stylish and versatile outdoor furniture and decor has arrived. 
I love parties and inviting friends over. These are some of the must haves that I wish to get from Pier 1 for outdoor entertaining this season.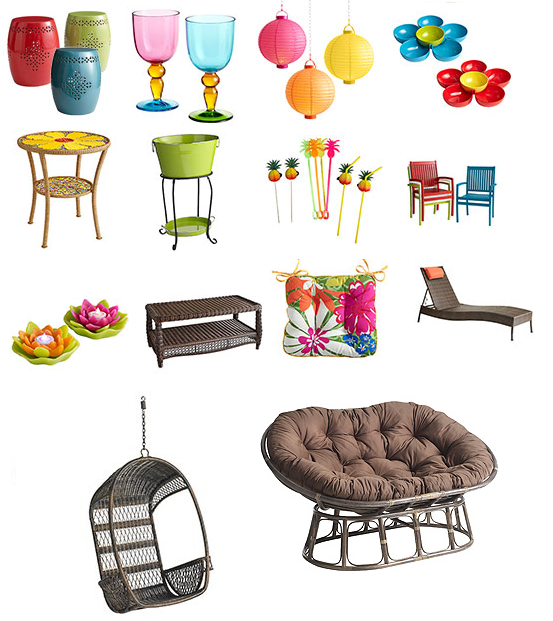 Those trendy and colorful outdoor garden stools and the fun designs of the Whimsical Garden cushions will update your patio or outdoor living area and make it vibrant and refreshing. Since most of their outdoor furniture and decor is  versatile, you can use it to design your patio or outdoor living area in the spring and summer; and use it indoors in the fall and winter. The metal tub beverage is a great example. 
They have amazing bargains that I have my eyes on. One of them is the Estrella Doormat that would look perfect in our patio door.
The iconic Pier 1 Papasan has evolved into something new and exciting. I would love to have the Swingasan to relax under the trees and read my favorite book. Check out all the different outdoor Papasans that are available this spring. They all look so cozy and relaxing. 
Don't forget to sign up for the Pier 1 Tweet Ups which will be in NYC on April 20th. For more information about the address and time pleae visit  Pier 1 Tweetups.