I am so thrilled I got picked as the Featured Blogger of the week for
The Perfect Line
's Friends Meetup Party. Thank you so much Mehreen for choosing me! Please come and visit her cool site and join the party. Have fun!
Every Saturday,
Living Outside the Stacks
hosts a fun meme for shoe lovers. Since I am a shoe addict I was so thrilled to join. It is always fun to see other kinds of shoes.
Here's my shoes for this week.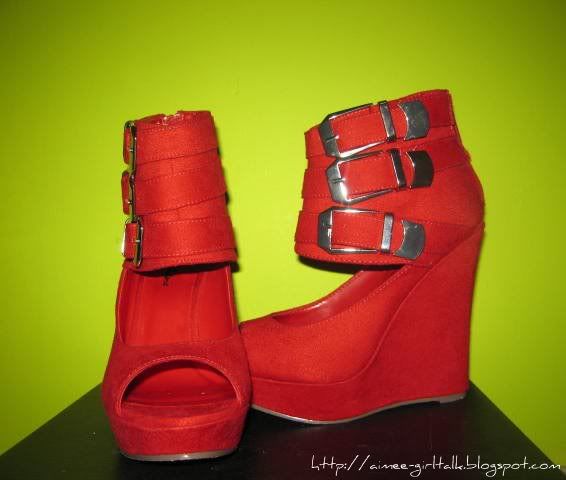 I bought these from Amazon.com last year. They are a Michael Antonio Women's Galon Platform Pump. The only thing I don't like about them is the zipper on the left shoe. It is strangely hard to zip up. They are okay for dancing, but not for long hours. But all in all, I heart these red shoes.
So far I have worn these only 2 times (maybe because I don't go out much or get dressed up often). Once for our Christmas family photo.

The 2nd time was for a girl's night out.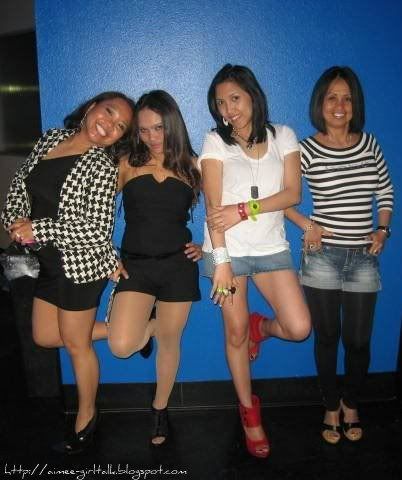 And here's all our shoes that night.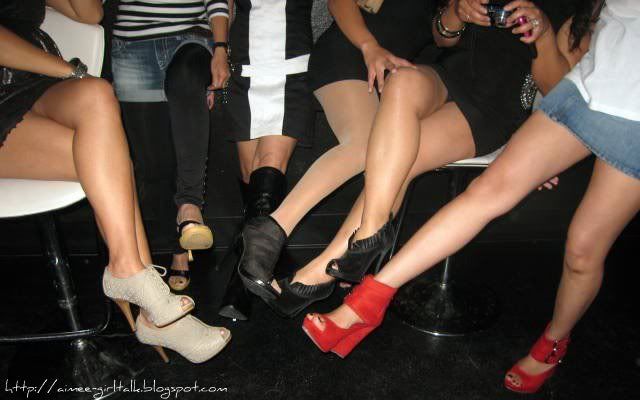 If you want to join and share your love for shoes or see other awesome shoes just click on the button below.
Other blog hops I'm joining: