Every Saturday,
Living Outside the Stacks
hosts a fun meme for shoe lovers. Since I am a shoe addict I was so thrilled to join. It is always fun to see other kinds of shoes. But since I am so busy working on my part time job on weekends I did not get the chance to join until today I finally had the time to write my post in advance.
This is one of my favorite pair of shoes. I bought them online at MakeMeChic.com.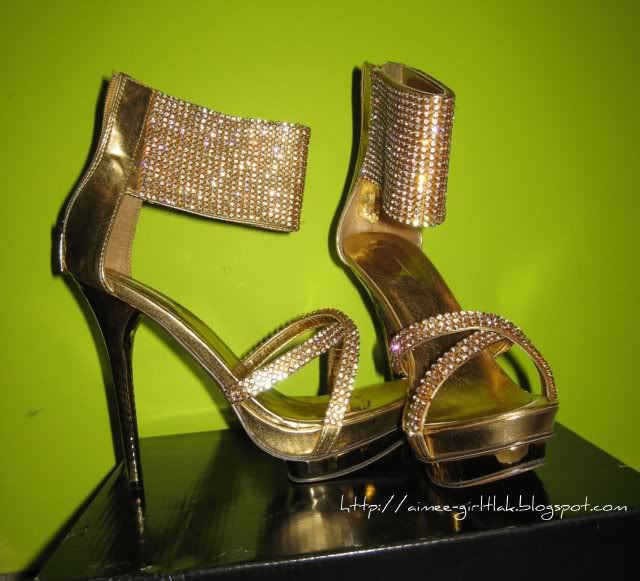 Ok I admit they are not the most comfortable shoes. They are best worn if you don't have to walk or stand for long. I only wore it twice. On my friends bachelorette party.
And on my 4th wedding anniversary. I have to ask my husband to take off his shoes so I will look as tall as him on this picture.

Of course my little one wanted to show his shoes too.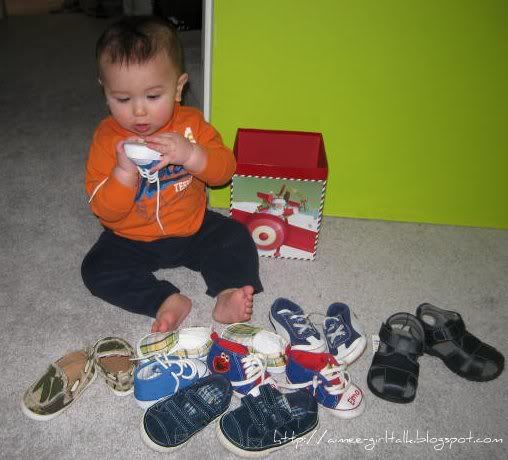 These shoes are all given by my sister and mom and in-laws. I guess I have a mini me shoe addict except he just likes shoes for biting.
If you want to join and share your love for shoes or see other awesome shoes just click on the button below.
Other blog hops I'm joining: